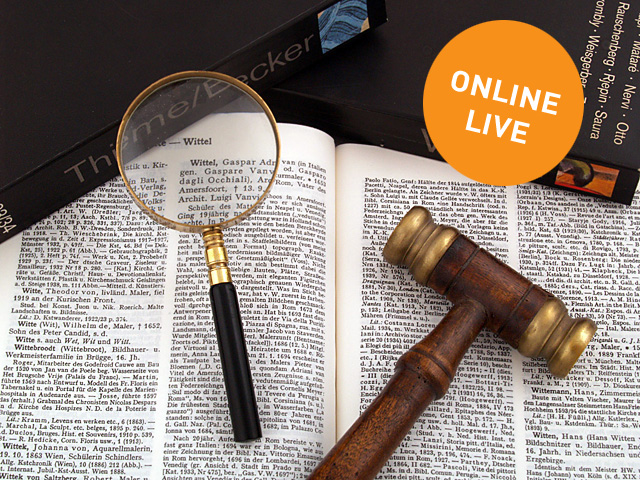 Online Live Bidding
Via the Link you reach Lot-tissimo. You can participate
live in the auction, no matter whether you are at home or on your way.
Participants may register online up to twenty-four hours prior to the auctions.
Thereafter you may follow the sale in real time from every computer, tablet or smartphone
and bid along for items of your interest.
Initally, you have to register at Lot-tissimo and than connect to the auction.
Please note that there are seperate conditions for live bidding.
If you are first a bidder you will receive a request for the first-bidder registration and
the demand for a copy of your identification card with the confirmation.
For the usage of the online service the premium raises by 3%.
You do not need to register as a live bidder if you only want to follow the auction live online.